Perfect for sports, gym, or yoga
A safer towel for a new world
With health and safety more important than ever, we knew we needed to completely rethink the workout towel. So we put all our fabric technology experience into creating the new Tesalate workout towel. With our patent-pending technology, thoughtful design, and a lot of Aussie style, our workout towels will take your fitness journey to a whole new level.
More than bacteria resistant
It's actually antimicrobial
When you expose a moist towel to bacteria, for example from your sweat or a yoga mat, it provides an excellent breeding ground for mould, mildew, and bacteria. Tesalate workout towels have a safe antimicrobial additive built into the very core of our fabric. Antimicrobial means they are effective against not just bacteria but also the growth of fungi including mold, mildew and algae.
No more smelly towel
We have learnt from years of developing our beach towels how to make a fast drying fabric. When you combine this with our new antibacterial features, Tesalate workout towels will remain smelling fresh. Say goodbye to smelly towels in your bag.
Double-sided
Tesalate workout towels have two distinctive sides. One side has our unique vibrant designs, while the other side has our signature black and white pattern. Now you can dedicate one side to putting on the floor or equipment, and use the other side for wiping your face and body.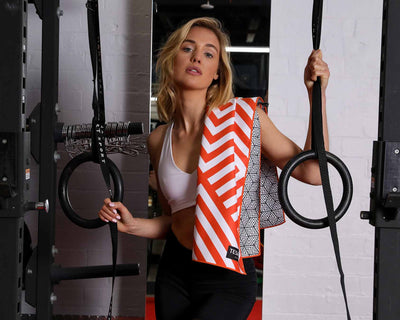 Compact & Lightweight
The Perfect Size
The Tesalate workout towel is the perfect size at 100cm x 45cm. But when you're done with your workout, it rolls up to a tiny size, so you can easily take it with you anywhere and everywhere.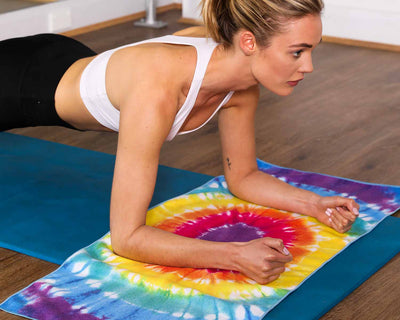 Thoughtful Features
We have analysed how people workout and have made thoughtful improvements so our towel is like no other. Tesalate workout towels are perfect for any workout from the gym to the tennis court.
We know you'll love your Tesalate towel, and if you don't return it for free. Even if you have used it.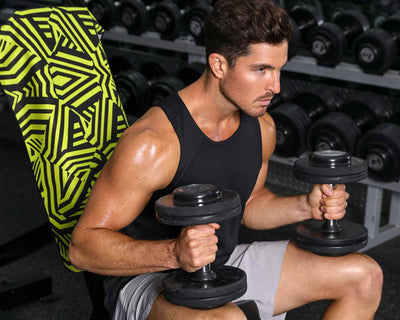 Australian Designed
When we started Tesalate years ago at Bondi Markets, we never imagined Tesalate would grow to become a worldwide brand sold in over 100 countries. Our team may have grown, but we're still based in Sydney, and proudly taking Aussie style and innovation to the world.